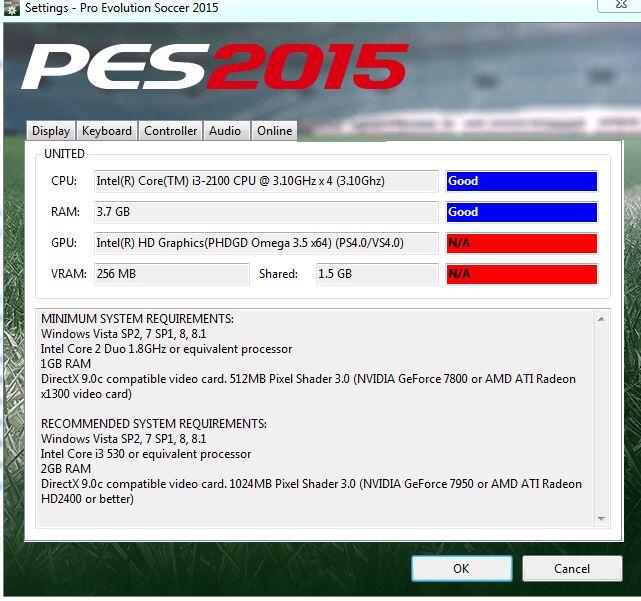 From marmudd
dengan cara menginstal driver modifan .. semoga masalahnya cepat teratasi
Download disini PHDGD Omega 3.5 x64 Out.
http://www.mediafire.com/download/aaiba8p4427yywb/PHDGD+Omega+3.5%28HD+3000%29+x64.7z
Q.How to install modded drivers?(bagaiman cara instalnya )
A. Uninstall old driver by:
Go to Screen Resolution (Right click on your desktop) later click on Advanced Options.
On Adapter Tab click on Properties Now go to Driver Tab and finally press: Uninstall.
Reboot.
Install new driver.
Reboot/ restart
Laptop dengan spek: core i3 2100 3.1Ghz intel hd 2000, ram 4 gb, windows 7 sp1 x64
Untuk beberapa type intel lain bisa liat daftar disini
https://www.facebook.com/notes/intel...34831653203651
agar lebih mulus tambahkan software topwinprio
http://www.softpedia.com/get/System/...pWinPrio.shtml
dan d3doverrider
thanks to marmudd
Baca Juga Tutorial Lainnya !